The EADV hosts two pinnacle events a year, the Symposium and the Congress where the latest research and cutting edge scientific developments are presented whilst members and colleagues from around the world can network and share ideas.
Below is a list of all of EADV's past events.
Click HERE to watch the wrap-up video of EADV's 31st Congress.
Milan – Italy
07 Sep – 10 Sep 2022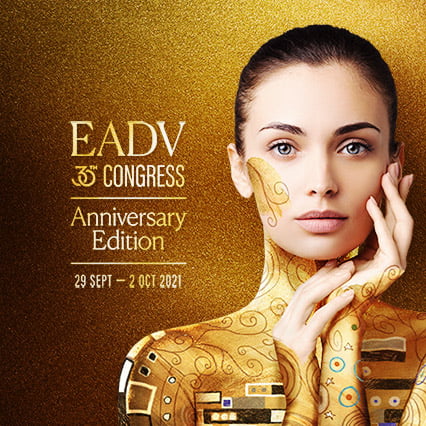 EADV Virtual
29 Sep – 02 Oct 2021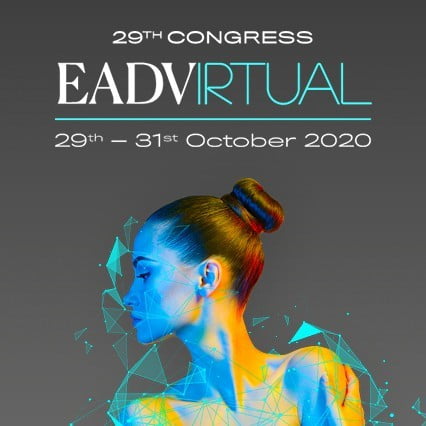 EADV Virtual
29 Oct – 31 Oct 2020
Previous past congresses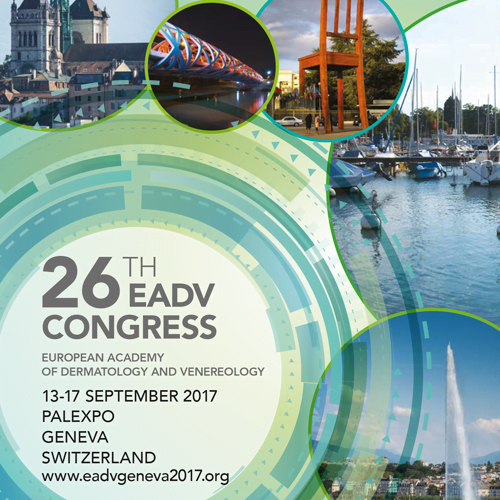 26th EADV Congress
Geneva, Switzerland
13 Sep – 17 Sep 2017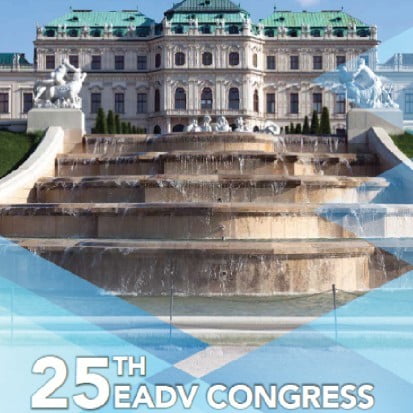 25th EADV Congress
Vienna, Austria
28 Sep – 02 Oct 2016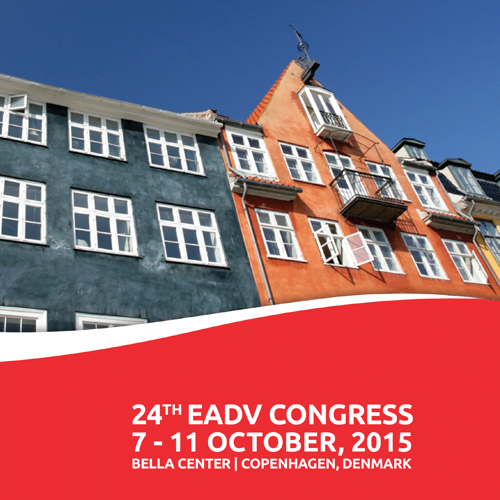 24th EADV Congress
Copenhagen, Denmark
07 Oct – 11 Oct 2015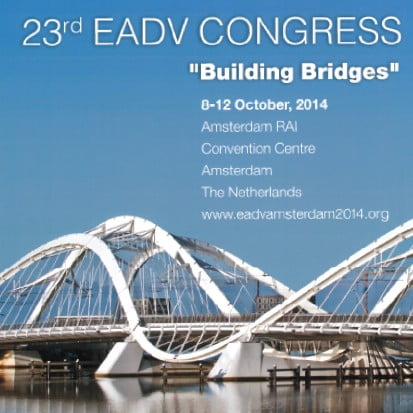 23rd EADV Congress
Amsterdam, Netherlands
08 Oct – 12 Oct 2014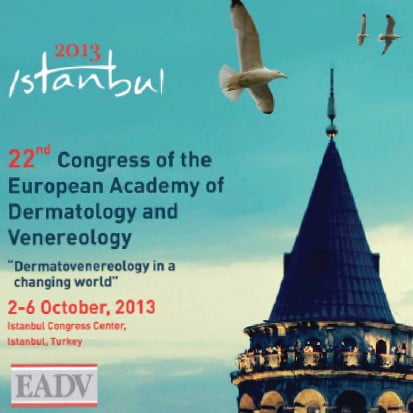 22nd EADV Congress
Istanbul, Turkey
02 Oct – 06 Oct 2013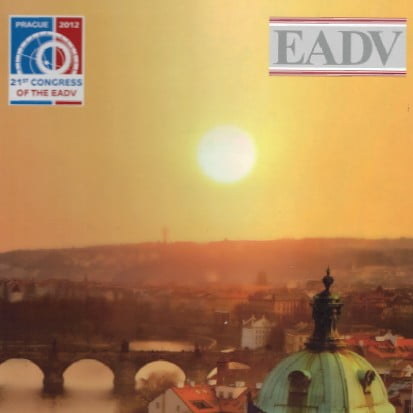 21st EADV Congress
Prague, Czech Republic
27 Sep – 30 Sep 2012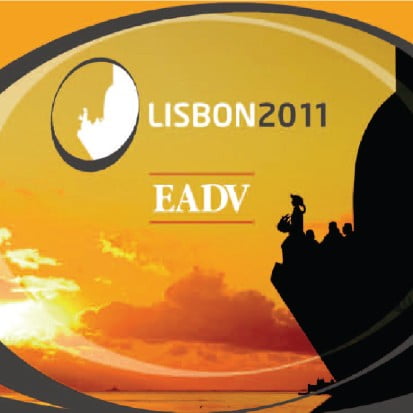 20th EADV Congress
Lisbon, Portugal
20 Oct – 24 Oct 2011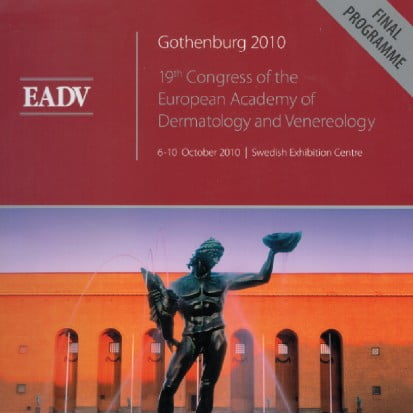 19th EADV Congress
Gothenburg, Sweden
06 Oct – 10 Oct 2010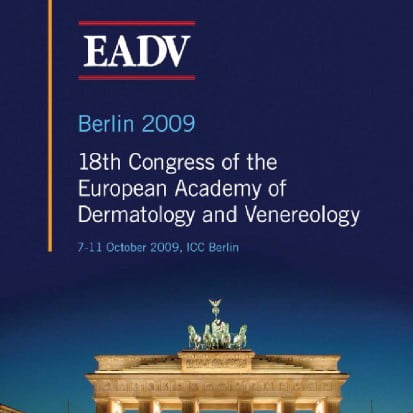 18th EADV Congress
Berlin, Germany
07 Oct – 11 Oct 2009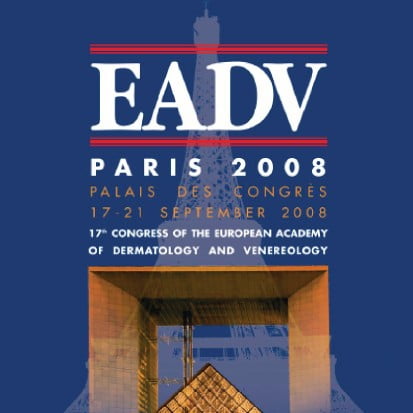 17th EADV Congress
Paris, France
17 Sep – 21 Sep 2008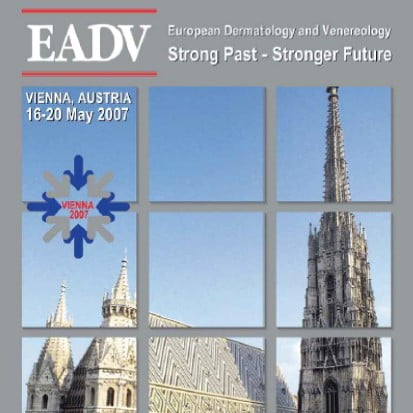 16th EADV Congress
Vienna, Austria
16 May – 20 May 2007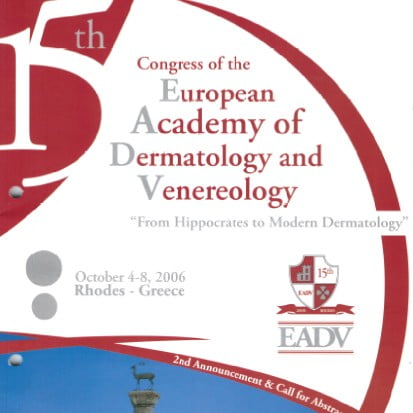 15th EADV Congress
Rhodes, Greece
04 Oct – 08 Oct 2006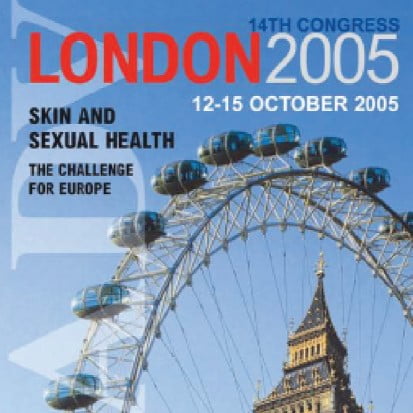 14th EADV Congress
London, UK
12 Oct – 16 Oct 2005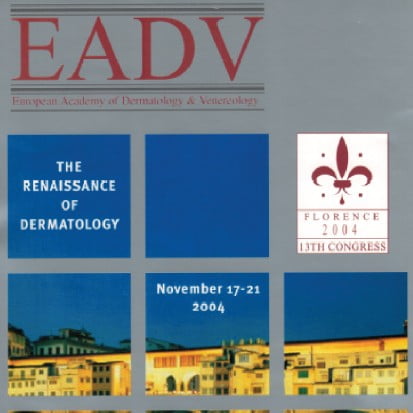 13th EADV Congress
Florence, Italy
17 Nov – 21 Nov 2004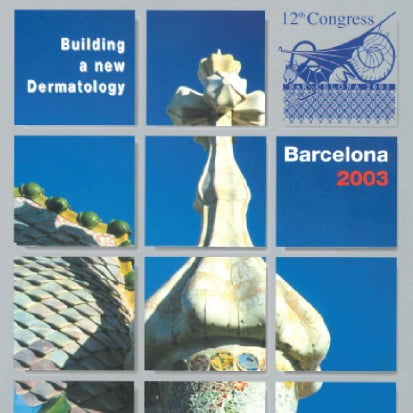 12th EADV Congress
Barcelona, Spain
15 Oct – 18 Oct 2003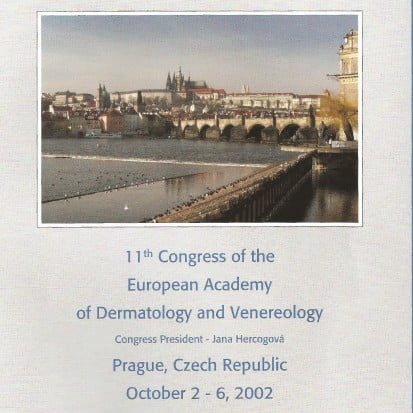 11th EADV Congress
Prague, Czech Republic
02 Oct – 06 Oct 2002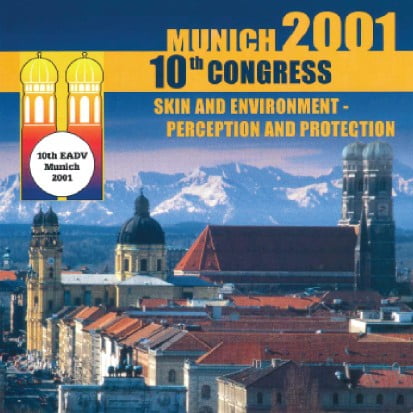 10th EADV Congress
Munich, Germany
10 Oct – 14 Oct 2001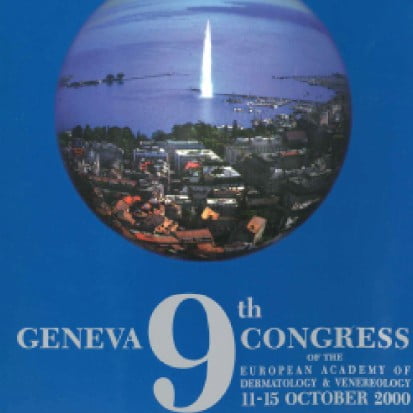 9th EADV Congress
Geneva, Switzerland
11 Oct – 15 Oct 2000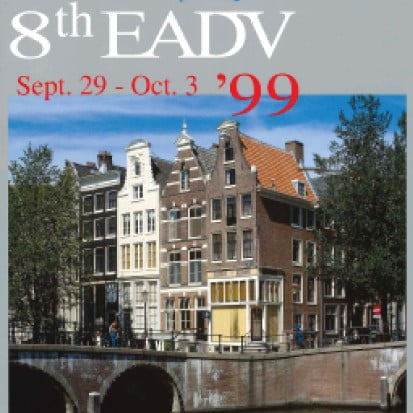 8th EADV Congress
Amsterdam, Netherlands
29 Sep – 03 Oct 1999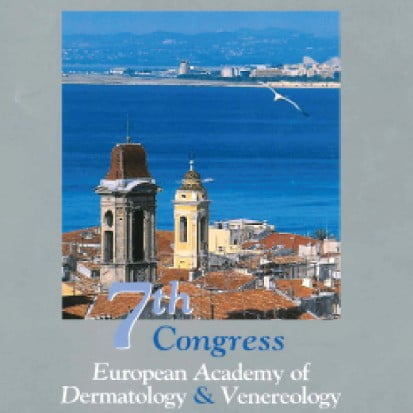 7th EADV Congress
Nice, France
07 Oct – 11 Oct 1998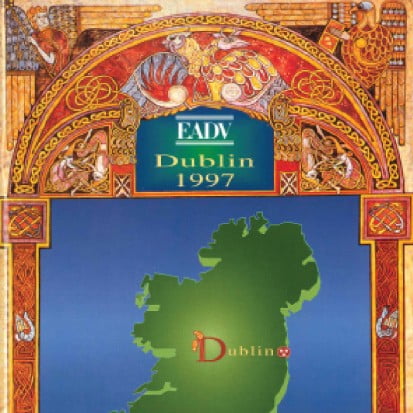 6th EADV Congress
Dublin, Ireland
11 Sep – 15 Sep 1997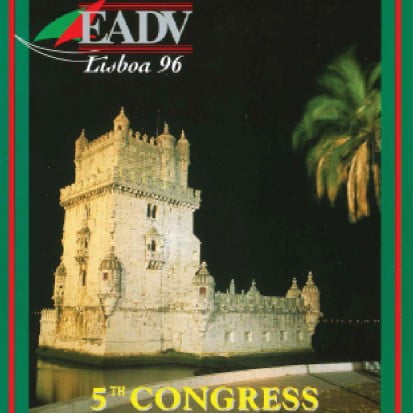 5th EADV Congress
Lisbon, Portugal
13 Oct – 17 Oct 1996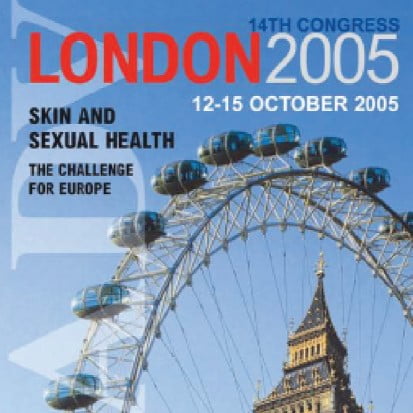 4th EADV Congress
Brussels, Belgium
10 Oct – 10 Oct 1995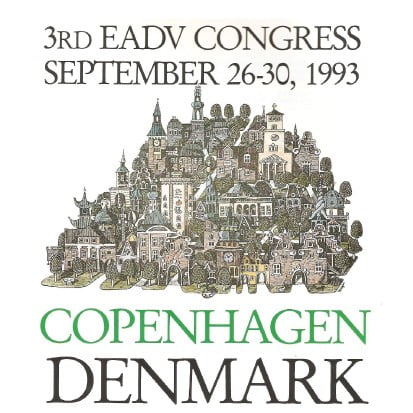 3rd EADV Congress
Copenhagen, Denmark
26 Sep – 26 Sep 1993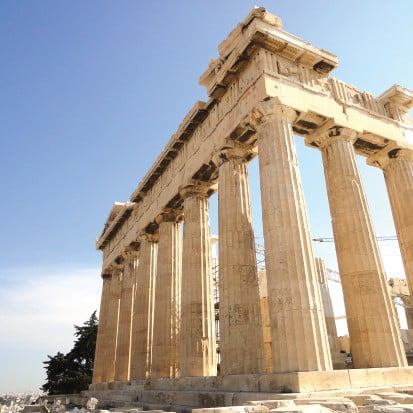 2nd EADV Congress
Athens, Greece
10 Oct – 13 Oct 1991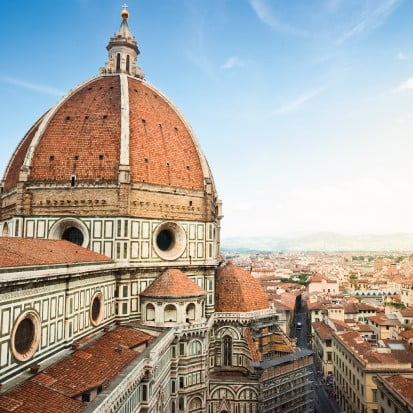 1st EADV Congress
Florence, Italy
25 Sep – 28 Sep 1989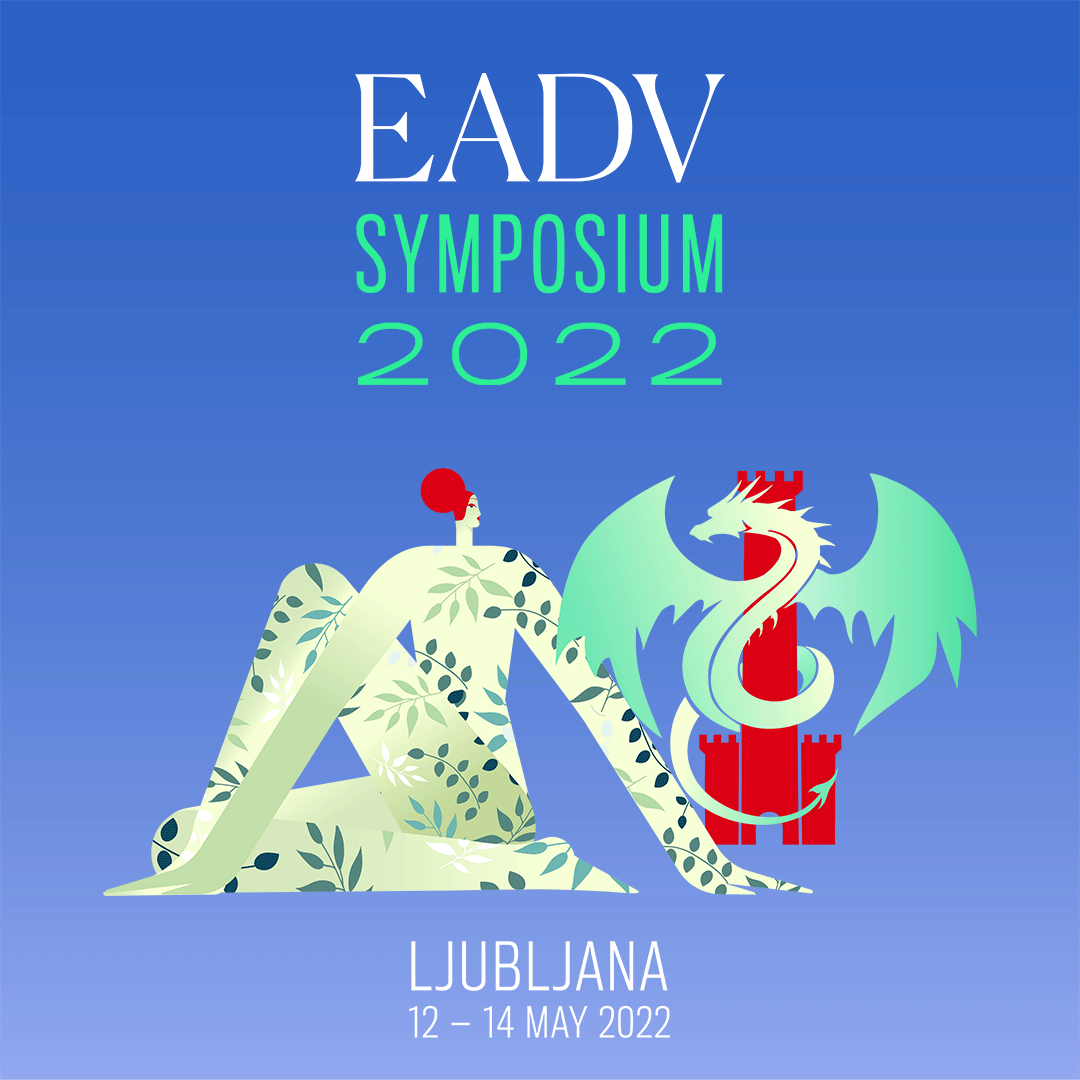 Ljubljana – Slovenia
12 May – 14 May 2022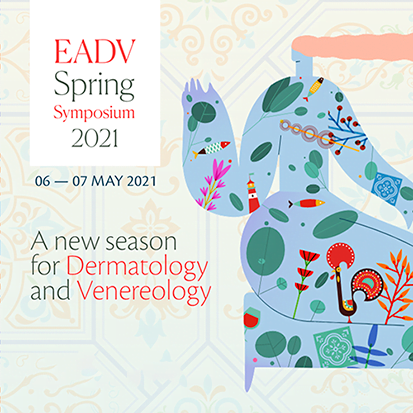 EADV Virtual
06 May – 07 May 2021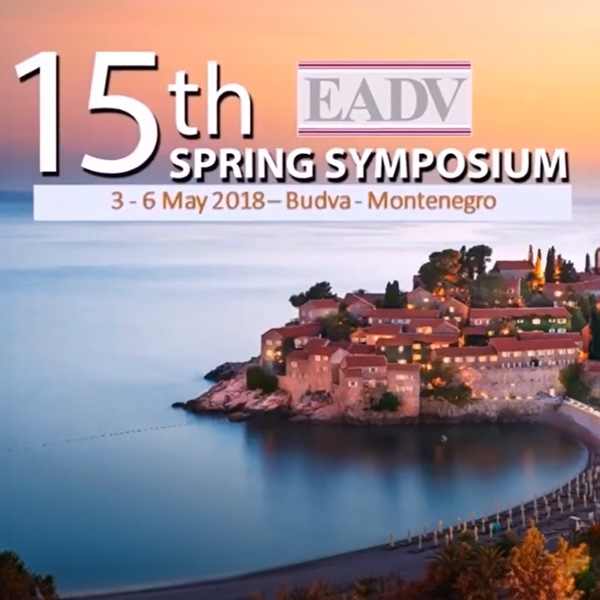 Budva, Montenegro
03 May – 06 May 2018
Previous past symposia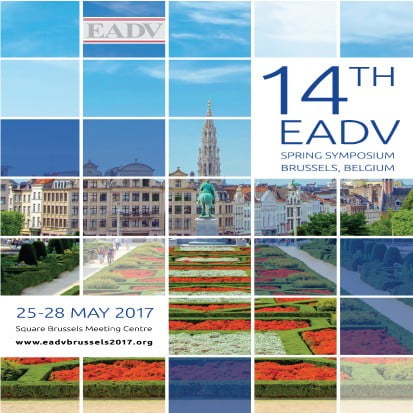 14th EADV Symposium
Brussels, Belgium
25 May – 28 May 2017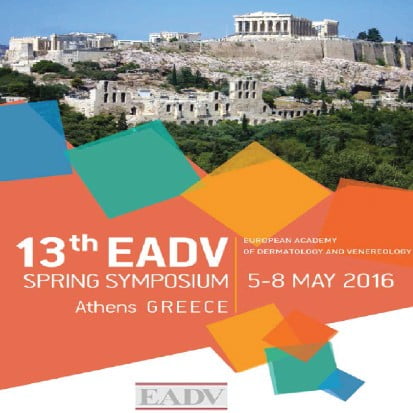 13th EADV Symposium
Athens, Greece
05 May – 08 May 2016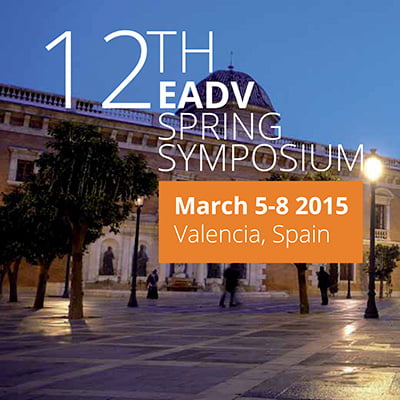 12th EADV Symposium
Valencia, Spain
5 Mar – 8 Mar 2015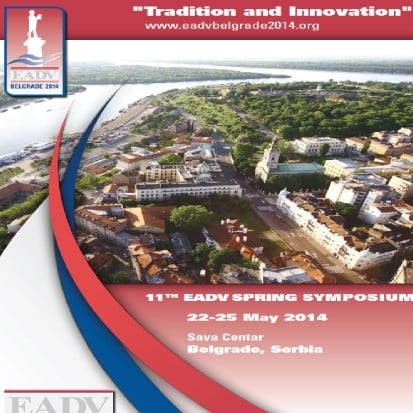 11th EADV Symposium
Belgrade, Serbia
22 May – 25 May 2014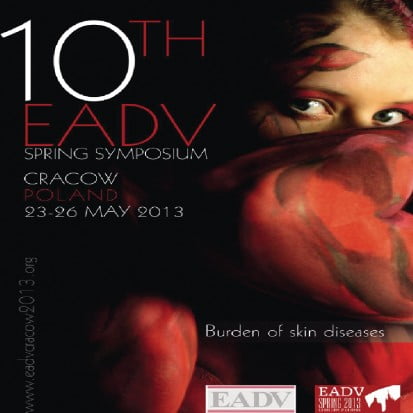 10th EADV Symposium
Kraków, Poland
23 May – 26 May 2013
9th EADV Symposium
Verona, Italy
06 Jun – 10 Jun 2012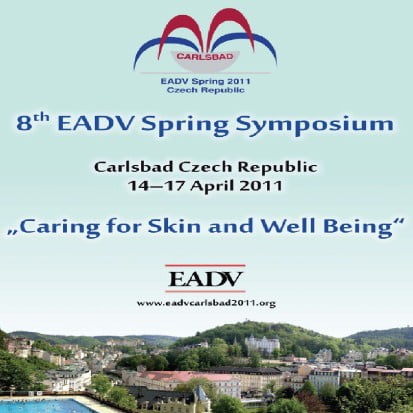 8th EADV Symposium
Carlsbad, Czech Republic
14 Apr – 17 Apr 2011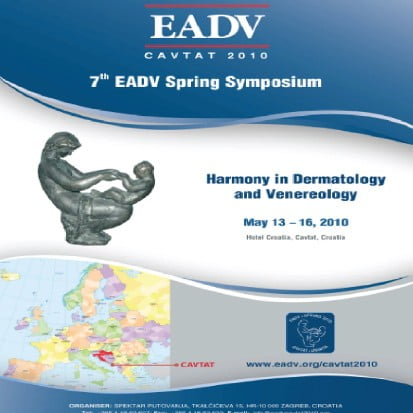 7th EADV Symposium
Cavtat, Croatia
13 May – 16 May 2010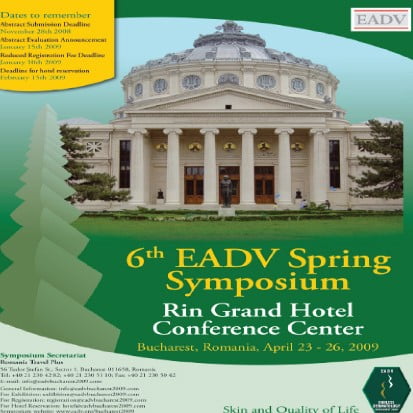 6th EADV Symposium
Bucharest, Romania
23 Apr – 26 Apr 2009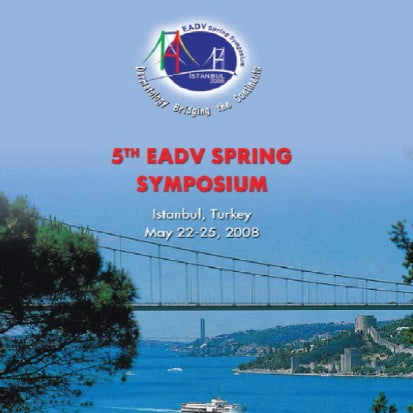 5th EADV Symposium
Istanbul, Turkey
22 May – 25 Feb 2008
4th EADV Symposium
Lapland, Finland
09 Feb – 12 Feb 2006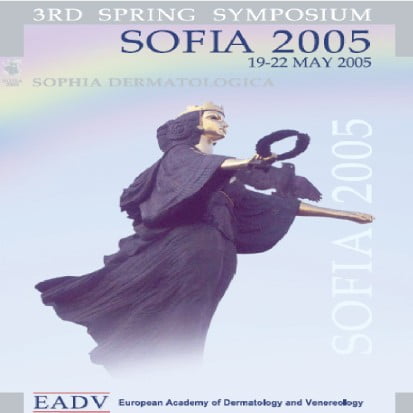 3rd EADV Symposium
Sofia, Bulgaria
19 May – 22 May 2005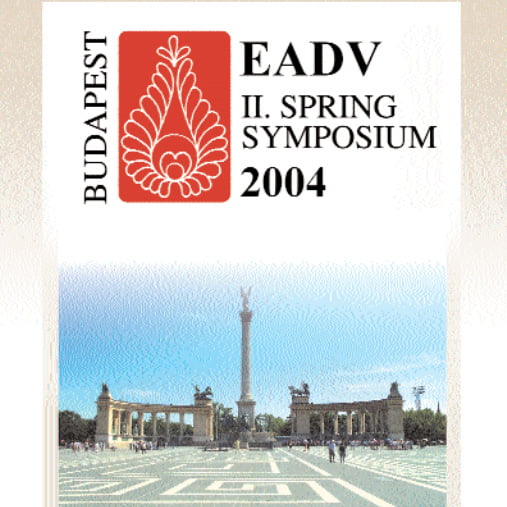 2nd EADV Symposium
Budapest, Hungary
29 Apr – 1 May 2004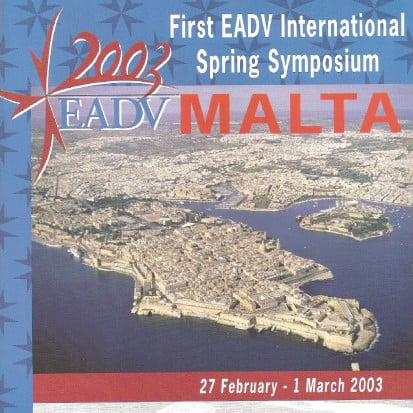 1st EADV Symposium
Valleta, Malta
27 Feb – 01 Mar 2003