Building the international community that develops,
shares and adopts best practices within dermatology and venereology.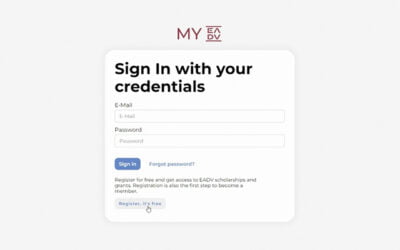 Welcome to the brand new myEADV portal, the doorway to all EADV activities.
Log in with your existing EADV membership account, or create a new free account to update your profile picture and profile details. Explore the new portal now.
read more
EADV is pleased to present its new visual identity as part of the ongoing evolution of our Academy. The new identity embodies our values as a progressive dermatology and venereology society and also honours our 35-year history.
Discover our new website, with improved and ever-evolving features.
Read the latest patient leaflet prepared by the Tropical Dermatology Task Force on what you need to know about Monkeypox and the current outbreak of global public health importance.
As EADV, we stand in solidarity with the Ukrainian population and we support our dermatology and venereology colleagues and everyone affected by this war.
On the occasion of World Cancer Day, EADV launches its Joint Statement on skin cancer prevention, a call for policy action signed by 58 stakeholder organisations and Members of the European Parliament.
Stay informed about latest EADV information.
Congresses, Education, JEADV, Membership, Newsletter…